Things to Do in Arezzo
---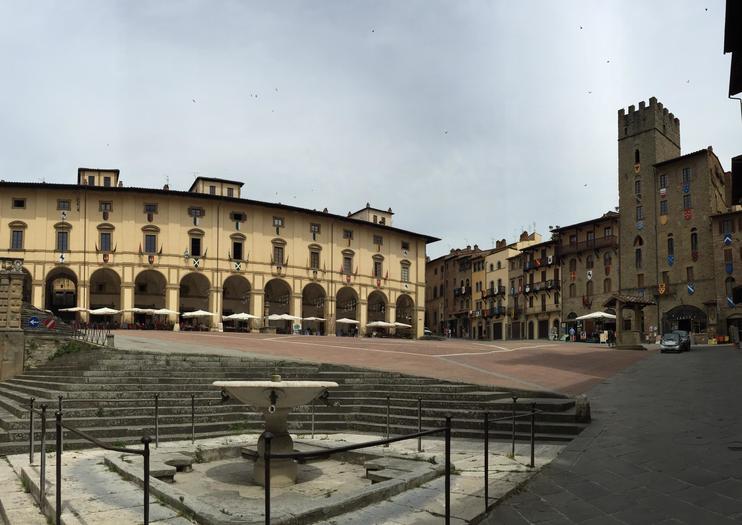 The oldest square in the Tuscan city of Arezzo has the appropriate name of Piazza Grande, or Great Square. Dating back to the Medieval era, the piazza was once the site of the city's main market. Today, it plays host to the monthly antiques market that is one of the largest in Italy. It's also where the annual Joust of the Saracen is held. Notable buildings surrounding the Piazza Grande include the 14th-century Fraternita dei Laici palazzo, a loggia designed by Giogio Vasari, a 13th-century Episcopal Palace, and part of the 13th-century Romanesque Apse of Santa Maria della Pieve.
Read More
Show Less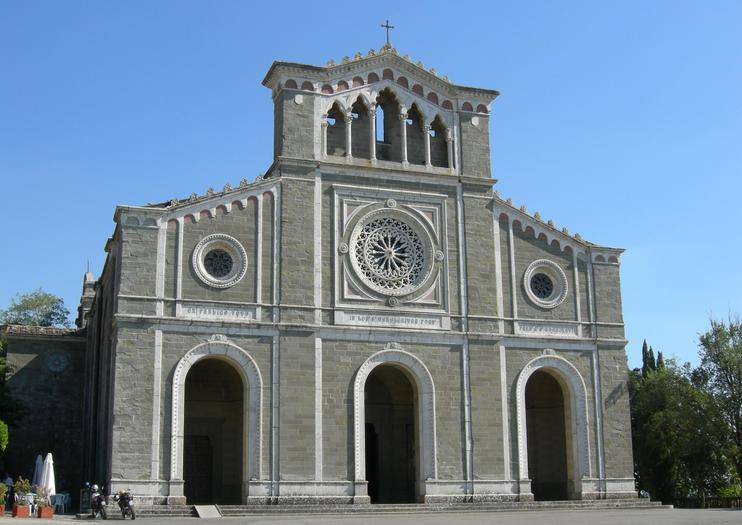 Saint Margaret – Margherita in Italian – was a 13th century Franciscan penitent who died in Cortona, where they erected a church dedicated to her. The church was completed only seven years after Santa Margherita died.
The Basilica di Santa Margherita, also known as the Sanctuary of Santa Margherita, was rebuilt in the 19th century after having undergone some serious modifications in the 18th century. The church we see today bears no resemblance to the original 14th century structure, though some features on the interior were preserved.
The remains of Saint Margaret herself are kept in the basilica, as they have been since it was first built. She lies in a chapel in the left transept, and a wooden cross to which she prayed during her lift is in the altar at the back of the nave.
Read More
Show Less
---